Sophia University: teaching, research and unity
What are the future prospects for Sophia University? How will it respond to the educational needs of today's young people? We asked the Rector, Professor Giuseppe ArgiAolas, appointed on 20 February by the Congregation for Catholic Education of the Holy See.
Professor Giuseppe Argiolas, who became the Rector of Sophia University Institute on 20 February 2020, tells us about future plans for the University.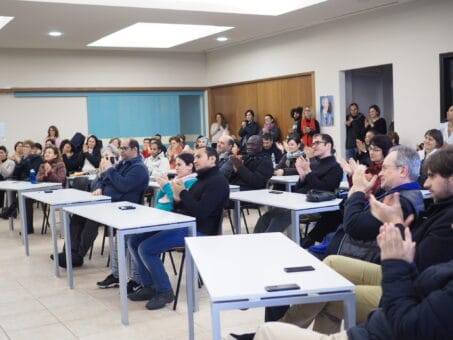 Today Sophia is a university athenaeum. You have been the RECTOR of the university for a few months now. What does this mean and what changes will there be for the students?
"This is Sofia's first 'change of guard', and it coincides with the conferral by the Congregation for Catholic Education of the title of "Rector" to the one who was previously the Dean. It is in recognition of how Sophia has developed over the last 12 years, for which we express our gratitude. Enormous challenges have been faced. Chiara founded this University in a flash, so all the teachers, administrative staff and students who were there at the beginning and those who joined later, have done an extraordinary job. We have just set up 4 Master's degree courses with various specializations: "Economics and management" (specialization in "Management for a Civil and Sustainable Economy"), "Political Science" (specialization in "Fraternity in the res publica. Theoretical bases and operational lines" and specialization in "Governance of common goods"), "Trinitarian Ontology" (specialization in "Theology" and specialization in "Philosophy") and "Culture of unity" (specialization in "Pedagogy of communion for a culture of peace" and specialization in "Communication processes with intercultural and interreligious mediation"). The Doctoral School is now a consolidated reality and we are developing a post-doctoral School at the service of young researchers.